09 May

The Story Of Bustard Head Lightstation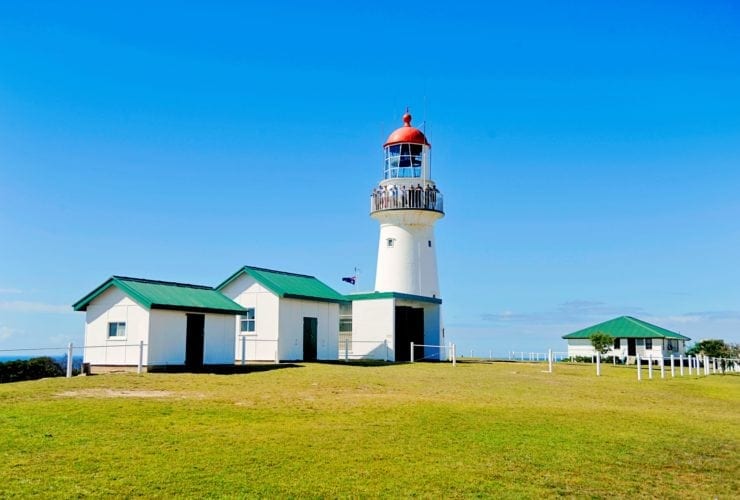 Every evening from 1868, in a vigil unbroken for 118 years, a light-keeper climbed the steps of the Bustard Head lighthouse and lit the lamp, ensuring safe passage for vessels navigating Queensland's dangerous rock and reef strewn coast.
In 1986 the lighthouse was automated and over the next 16 years vandals completely destroyed the site. In 2002, the Bustard Head Lighthouse Association was established by former lighthouse keepers. All with the fondest of memories of their time at Bustard Head. With pure love, passion and personal sacrifice they began restoring the story filled lightstation.
The restoration saw the station turn into a National and State Heritage listed site. Visitors can now walk through the restored Head Lightkeeper's cottage museum with quality lighthouse artefacts and memorabilia, lenses, bulbs, burners, model ships, the first Superintendent's telescope, scrimshaw on whales' teeth, original oil paintings and historic photographs.
As of 23rd March 2013, visitors can now enter the Lighthouse, climb the original stairs to the balcony and take in the stunning view spanning from Gladstone in the north to Town of 1770 in the south. The opening of Bustard Head Lighthouse for tours is a significant milestone in Australian Maritime history and the ONLY place in Queensland where the public has this privilege.
1770 LARC Tours look forward to sharing its story with our guests on our Paradise Tour.
NOTE: Due to Australian Building Standards, children under the age of 8 years are NOT permitted to enter the Lighthouse.